Welcome to Clwb Criced Llandysul Cricket Club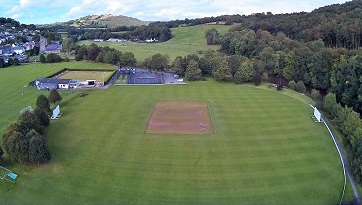 Welcome to the on line home of Clwb Criced Llandysul Cricket Club
CLUB NETS ARE NOW ON WEDNESDAYS AND FRIDAYS AT THE PRACTICE FACILITY ON THE GROUND (6 pm). NEW PLAYERS ARE ALWAYS WELCOME.
JUNIOR NETS START AT FOUR O'CLOCK ON FRIDAYS.
Aspiring juniors who may want to start playing with the second XI are welcome to stay on for senior nets.
Llandysul CC is no longer running official All Stars sessions. However the good news is that our normal sessions for all primary age children continue as previously at four o'clock every Monday afternoon. There's every bit as much fun to be had with Catrin, Adrian and Aled and all completely free of charge. Just come and enjoy.
2018 Season
Unfortunately the unprecedentedly wet spring weather has caused the cancellation of our first two pre-season matches. However we hope to welcome Llanwrda this Sunday (21st April) for a 1.30 start.
Our league opener for the first team is an away trip to Gorseinon on 28th April. The seconds don't have a game that day but the following week sees the firsts at home against Dafen and the seconds away at Morriston. The full fixture list can be found at
The Cricketer National Village Cup starts on May 13th and we have been given the best draw possible. We have home games all the way through the Dyfed Group stage. Should we beat Bronwydd on the 13th we would face Lawrenny and then either Carew or Cresselly. The national rounds follow and that's only four games away from Lords! So let's put in a real effort and see how far we can go.
Text and the WhatsApp group continue to function as a channels of communication. If you're not on WhatsApp simply download the app and let us know you want to join. In addition we will be using the Facebook group at Clwb Criced Llandysul more. Please find the group on Facebook and click on the 'Join' icon. Admin is Kenneth 'Kenski' Davies and he will do the rest.
Photos of the dinner held at the Porth on January 13th are now in the 'Gallery' section. Set the filters to 'All'. There are a lot of photo's there from the last six years.
So we hope for fine weather and a successful season at all levels. Looking forward to it as much as ever!
MT 25/5/18