Welcome to Clwb Criced Llandysul Cricket Club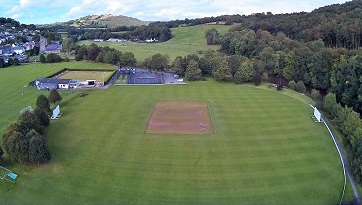 Welcome to the on line home of Clwb Criced Llandysul Cricket Club
Pre Season nets start on Friday March 17th at 6.00 pm in the
Ysgol Bro Teifi is best accessed from the top end roundabout on the Llandysul bypass. Park in the school car park and walk around the right hand side of the school, through a metal gateway and the sports hall is the last building you come to and you can enter through the door in the side wall.
Don't attempt to enter through the school reception area!
All players, old and new are most welcome.
2017
The fixtures for 2017 have been published by SWCA and can be viewed either on the swca.play-cricket.com website or in Club News by ticking 'Show News from this site only' and clicking on 'Search'.
Club News
Clwb Criced Llandysul Cricket Club is very pleased to announce that Andrew Edwards has rejoined the club as first team captain. He takes over from Darrel Griffiths who announced he was retiring from the role a month ago, with immediate effect.
Andrew had two very successful seasons with the club in 2014 and 15 before returning to Carmarthen Wanderers where he opened the batting in their Premier League side in 2016. He brings with him a wealth of experience and we wish him all the best as we begin to prepare for the 2017 campaign in the SWCA First Division.
The club is also pleased to announce the signing of left arm slow bowler Ian Marsh. Ian has previously played for Whitstable CC in Kent and more recently for Premier League clubs, Ammanford and Carmarthen Wanderers along with the Carmarthenshire club, Drefach, in the SWCA. Ian's wicket taking ability and parsimony with the ball are well known and he will be a tremendous asset to the club.
The club is also pleased to welcome Carl Holding to the playing staff. Carl has played for many years at Dafen Welfare but, because of a move of house, has elected to play for Llandysul. He is a more than useful bat with a century and many fifties to his name and we look forward immensly to him joining us on the field.
Clwb Criced Llandysul Cricket Club