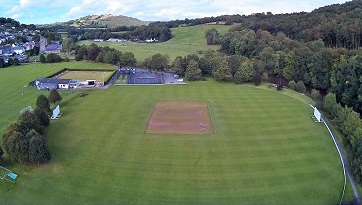 Welcome to the on line home of Clwb Criced Llandysul Cricket Club
To view pictures full size click on

COMMUNITY

at the top of the page then select

PHOTO GALLERY

. Pictures of the dinner are on page 4.
Below are the photos of our trophy winners for the 2018 season. These were presented at the annual dinner held at the Porth Hotel on Saturday 12th January. Guest speaker was the hugely entertaining Deryc Rees who struck up an immediate rapport with all those present.
The trophies were presented by Mr Rees, Cllr Keith Evans and club president, Philip Jardine.
Congratulations to:
Huw Evans, Clubman of the Year and 2nd XI Captain
Ben Edkins, 1st XI Batsman and Player of the Year
Llewelyn Hughes, 1st XI Bowler of the Year
Lewis Jones, 2nd XI Batsman of the Year
Craig Gordon, 2nd XI Bowler of the Year
Aled 'Tanybryn' Jones 2nd XI Player of the Year
Luke Swift, Young Player of the Year
Daf Hatley and Gruffydd Jones, jointly most improved players of the Year.
Many congratulations also to the whole 2nd XI squad who were SWCA Division Six Champions.
A great night, enjoyed by all and our thanks go to all of the behind the scenes staff, especially Aled Jones, Julie Jones, Kelly Lewis and Ieuan Hargreaves.
Chairman, Aled Jones, also paid tribute to retiring captain, Andrew Edwards, who has led the first XI over the past two years and is now returning to the ranks. Our new captain for the 2019 season will be Ben Edkins. We wish him well.